Welcome to Physio Medicare
---
Why Choose Us
We treat the person & condition not just the symptoms.
All our physiotherapists are professionally qualified (Bachelor  or Masters in Physiotherapy) and has experience in the field.
We are registered with the Health Ministry & All our Physios are registered with Sri Lanka Medical Council.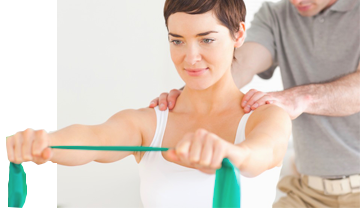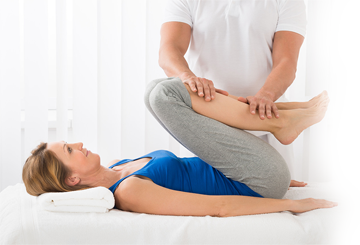 PHYSIO MEDiCARE
At PHYSIO MEDICARE, we aim to maximize the quality of life through the following:
Promotion       :  Promote a healthy lifestyle.
Prevention      :  Taking precautionary steps.
Rehabilitation :  Learning how to manage the condition, repair the damage and restore the body.
Meet Our Specialists
---
Ms. Nilakshi Kasilingam
Chief Physiotherapist
She has a Bachelor of Bachelor of Physiotherapy from the Rajiv Gandhi University, Bangalore.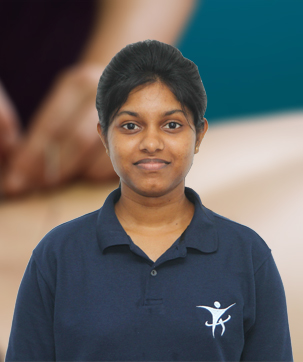 Ms. Nidhya Krishnamoorthy
Dry Needling Specialist
She has a Bsc In Physiotherapy, Peradeniya University.
Mr. Shawn Roche
Pain management specialist
He has an Msc In Advancing Physiotherapy Practice, Coventry University UK.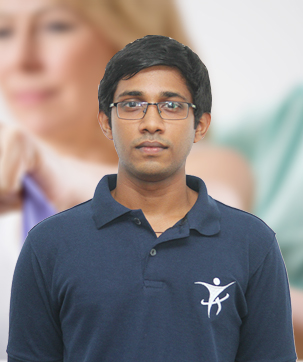 Mr.Tiyan Jacob
HND in Physiotherapy
He practices Musculoskeletal & Neurological rehabilitation Physiotherapy.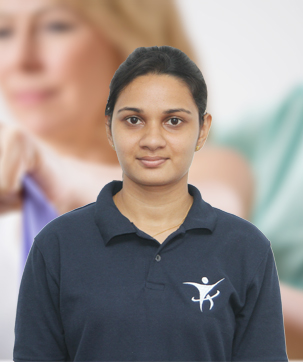 Ms.Ravini Atapattu
HND in Physiotherapy
She practices Musculoskeletal, Cardio respiratory & Neurological rehabilitation Physiotherapy.
Mr.Yohan Manula
HND in Physiotherapy
He practices Musculoskeletal & Neurological rehabilitation Physiotherapy .
Testimonials
---
I was diagnosed with a spinal meningioma in August 2018. It was surgically extracted from my thoracic spine in September. Two weeks prior to the surgery I lost partial control of my legs and senses in my right leg although after the surgery senses returned to my right leg I could not walk and experienced a loss of balance of my body completely with my left leg having a noticeable sensory deficit. Doctors recommended that I admit my self to Ragama Rehabilitation Hospital and spent an entire month there. At the time of my discharge from the hospital, I still had issues with balance and muscle strength. I was barely walking with the aid of a walker. I was struggling with the fear of never walking again. I joined Physio Medicare as a patient in late October 2018 and since then I have seen considerable improvement in my condition. Presently I am able to walk with the aid of elbow crutches and limited distances at home and at therapy without any support for which I'm extremely thankful to Tiyan my therapist for constantly evaluating my status and treating me accordingly. I believe him to be someone who thinks out of the box, friendly and makes all my therapy sessions enjoyable. He never fails do his research when treating a patient. The therapists at Physio Medicare are very knowledgeable, friendly and they genuinely care for their patients. I would recommend Physio Medicare to anyone without reservation.
Nilakshi treated a bad back pain for me in only a couple of sessions. I was highly touched with her many advice on taking care of myself and I highly recommend her for any treatment. Wonderful serene place. The care and attention the staff gave me was very professional. I highly recommend this place to anyone who needs any type of physio treatment.
The Roach approach by Dr Shawn Roche He may look like a cool dude in his shorts, but he got the expertise to treat you like an angel! He fixed me just under 2 sessions! The greatest physio that I ever met! 🙂 Watch out for his jokes! 😛
Shawn you're amazing!! I came to him with a shoulder pain which I had for days. I actually didn't believe he could fix it, but he proved me wrong. It took ONLY couple of minutes to figure and to fix my shoulder. Shawn you're amazing and thank you for fixing my shoulder. I can recommend him to anyone. And Guys he gives FREE assessments 😀
When I took mum to Physio Medicare she was unable to walk properly. She even travelled in wheel chair. She was having diabetic neuropathy resulting numbness of feet , fingers and shooting pain with muscle weakness. The physiotherapist Miss Raveenee at Physio Medicare did an excellent job. Her extra care brought my mums smile back . Few people has the patience to listen to patients , Miss Ravini is perfect for her role always with a smile and full of energy to give extra care.Also I would like to thank the chief Physiotherapist Miss Nilakshi and her team for their great service. The world needs more people like you . After getting treatment for one month ,Alhamdlillahi my mum is able to walk now. Thank you Physio Medicare ❤️
Amazing place .. i feel 90 % of the pain gone @ 1st visit. Grate place . very friendly stuff . Mr. Shawn Roche is Amazing ! Shawn worked with me about an hour, and use dry needless for my Tennis Elbow pain. it was great experience. Highly recommend !
long story short - Shawn is Great ! Shawn is Great ! Shawn the Great ! ok long story - i got bad bike accident in few years back.. my right arm was broken .. ring finger badly .. took total 1 year to fix it .. fully .. for the doctors and Ayurvedic medi .. ( it was bad - i even can not write or eat with that arm that time ) so working out stopped .. no gym ...then after arm got ok .. back to normal life ..after few years back ..i got the " GYM SICK " lol now in the gym i got a bad elbow pain doing hammer dumbbell curls .. i learned its so called .. " Tennis Elbow " .. and found out its common injury in the GYM i got few advisers from normal doctors.. instratcers .. used the elbow support ( bandage ) and continue work out .. the pain is up and down .. with the elbow support i can do many other exercises .. but not hammer curls .. and few other exercises i can not do .. after 2 months i decided need to end this pain and i m looking for physio ! .. to be honest i contacted few .. and all seems good with the instructions and all .. but suddenly i saw lots of good reviews on this guy .. Mr. Shawn Roche .. i contacted him - he speak both sinhala and english - 1 st thing i noticed .. he is a kind person .. very friendly .. i have seen doctors that not nice and kind .. but just EAT your money so in comparison Shawn is fantastic .. so as he instarced .. ( one other things these guys are online // so we don't need to call every time .. we can just chat and get the info ) i got a " K tape " which use for strapping .. and went to see him .. he started his magic .. put some dry needles .. the 1st shot i don't even feel .. 2nd one i felt ... and he said ... take a deep breath and let it go ... that's where the magic happens .. almost 90 % of the pain gone ! the pain which was there 2 months and he again started more work in my arm ... about 1 hour i guess .. showed me what to do in next few days .. showed me the forearm strengthening exercises .. which i was doing all wrong before .. ! i was actually trying to fix this by myself before alone .. i understood i did what i DON'T needed to do so after he is done.. i m pain free in most angles .. which i was in pain before ,,, and few angles still little pain .. but definitely less pain .. then he said rest the arm totally that day .. but when i open the door with the door handle .. ( i suddenly forget ..i need to rest the hand for a second .. ) the door opens and no pain ! .. lol i have noticed every time when i open the door , the past 2 months i got pain .. so that's quite satisfine for me ! he make sure to do the strapping ..before i left .. that also give a good support for me .. so the guys and girls ..who working out in the GYM with the pain .. with the support guards to hide the pain .. just go to Physio Medicare in dehiwala . can find easily on the google map . and parking also not a big problem .. all the stuff members are friendly .. although i worked with Shawn .. i talk with others too .. i went with my wife and kid .. keeping them alone side was not a problem too ..so its not like a medical clinic rushed place ..its calm and quite place .. that will also heal down you .. for sure as Shawn says i don't need to go again .. just the exercisers and proper workout will keep all fit .. but he invited for Free strapping sessions .. i will surely attend in upcoming days .. so .. i will post more .. soon .. just get rid of your pain means = Physio Medicare !
the service is really great here and shout out to my friend and therapist Yohan..
Highly recommend Shawn Roche who helped me with my ankle injury while doing sports. He was excellent and was very friendly to contact me and ask my status of my recovery period and very rare to see physicians like this. I am very glad to get back to my feet and thanks to Shawn Roche for helping with my speedy recovery. Will recommend anyone to consult him.
I highly recommend Shawn Roche. He is absolutely amazing at what he does and he is also very precise and detailed about everything he does. I had a really bad lower back pain which wouldn't even bend half way down but after i met shawn he did some adjustments and some dry needling to my back and it was as if i was good as new. I could bend down completely and the pain was so much better.
Been going for a few sessions with Tiyan... It's basically the only place for physiotherapy that I'd recommend to any of my friends...
The best place for physiotherapy. I've got to know Shawn through one of my coaches from my Muay Thai class. I never knew that he's super skilled in physiotherapy. I guarantee after your first session you will be shocked about the results.Also he is very kind n friendly. He just cracks your body while you're talking to him and he says take a deep breath in n let it out,at the point you're letting it out,your problem is solved. 😂. Lastly I would say "The best place I have ever been". Thank you Shawn n Physio medicare ❤
I was introduced to Physio Medicare by a friend as I had severe back pain along with Osteo arthritis/osteoporosis in both my knees. Dr. Nilakshi took me under her care and today I've completed two weeks with physio/exercises since I started. It's definitely done me a wealth of good and I've been motivated by Dr. Nilakshi so much. I look forward to my physio sessions and love to do my exercises thought by Dr. Nilakshi and her wonderful team, (though I've never been a person to exercise). I've seen immense improvement in my condition. Dr. Nilakshi takes individual attention with her patients and would always inquire as to my progress, exercises, well-being after my sessions etc and on the whole how I feel at each session which as a patient I think is very unique, instead of rushing through sessions with each patient. One of the best decisions I've made in 2019 to do physio and sort my back/knee problems out and I was very fortunate to be guided by Dr. Nilakshi's guidance/care. I highly recommend Physio Medicare to anyone having issues with any mobility problem and I would always say, please consider physio before any surgeries😊I take this opportunity to wish Dr. Nilakshi and her extremely talented team nothing but the very best in all their future endeavours💕
My husband's spine is affected with genetic scoliosis and was getting pains during and post workouts. We went to Shawn who was very thorough in examining him and did quite a few muscle adjustments and also recommend specific stretchings to be done for the affected area. This fixed the pain and he's no longer having problems during work outs. The best thing about Shawn is that he's very detailed and specific in telling us what the issue is and how to fix it and also does very close following up about the progress after his treatment. Highly recommend.
My wife and me have been having treatment for shoulder pains , back pains etc and Miss Nilakshi and staff have always put things right using correct treatment methods and we were so happy that now both of us took a monthly package to reduce our weight and after a few sessions we feel a big difference thank you Miss Nilakshi and the team for an excellent service specially we want to thank Jacob , Nithiya and Gayan who have been treating us we Highly recommend Physico Medicare
We were very pleased with Gayan's examination of my ailment and the treatment ie. the exercises and advice he gave.
The best decision i made was to get an appointment with Mr. Shawn Roche In simple i have had multiple injuries over the last few years which has resulted in a knee pain which many doctors and physiotherapists werent able to diagnose together with a back ache on and off He explained in detail what was the issues and adjusted my neck and back bone which gave me a huge relief. morever this also fixed my knee pain. I cannot thank you enough for this Thank you Shawn and Physio Medicare team
I had shoulder paint and one of friend introduce me to Shawn. After i met Shawn he explained me every thing and adjusted my bones. After he treated me i feel wonderful. Thanks you very much Shawn and physio medicare for your wonderful service. Highly recommended. 🙂
Excellent service to start of. nice atmosphere. knowledgable team and Tiyan explained the process clearly. I found out this place via aubolife. have seen an improvement to my knee stiffness after treatment and after recovering from injury. Thank Tiyan for the service and treatments. Highly recommend the place.
Going here for frozen shoulder, the owner is wry friendly and knowledgeable. Amazing service for affordable price. 👍
We are so happy that you are our physiotherapists You do so much. Thank you
I found Physio Medicare by chance and am so pleased with the service I received. Nilakshi is very welcoming and extremely knowledgable. She talked me through what she saw, applied a range of treatments and recommended exercises that I could do at home. After 3 sessions, my should/arm was feeling much better. I thought the price was very reasonable and I would certainly recommend Nilakshi and her practice and will go back if I need to.
I was suffering from muscle spasms affecting my shoulder. Received professional care and therapy and now relieved. I appreciate the committed efforts of Dr Nilakshi and my physio Mr Gayan .Many thanks and all the best.
Really trust and appreciate the care and services.
Very fortunate to have Shawn looking after my shoulder/neck issue. Appreciated the holistic approach, principles and method. Keep up the great work.